Remcor Technology is a professional supplier specialized in the prodution of vacuum suction crane equipment . Our company is oriented to factory automation vacuum intelligent handling , and provides one - stop service of desgin , planning ,manufacturing , installation ,traning and after - sales services for mechanical processing ,glass curtain walls ,glass deep processing , food processing ,alluminum products , laser processing ,automobile manufacturing , packaging lpgistics ,stone processing ,solar engergy and other fields.
Jib Crane / Vacuum lifter / Vacuum suction lifting Equipment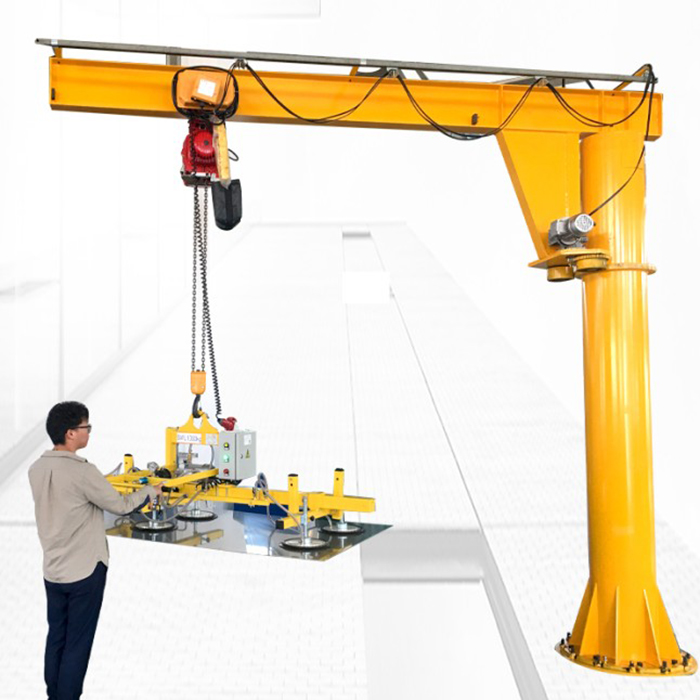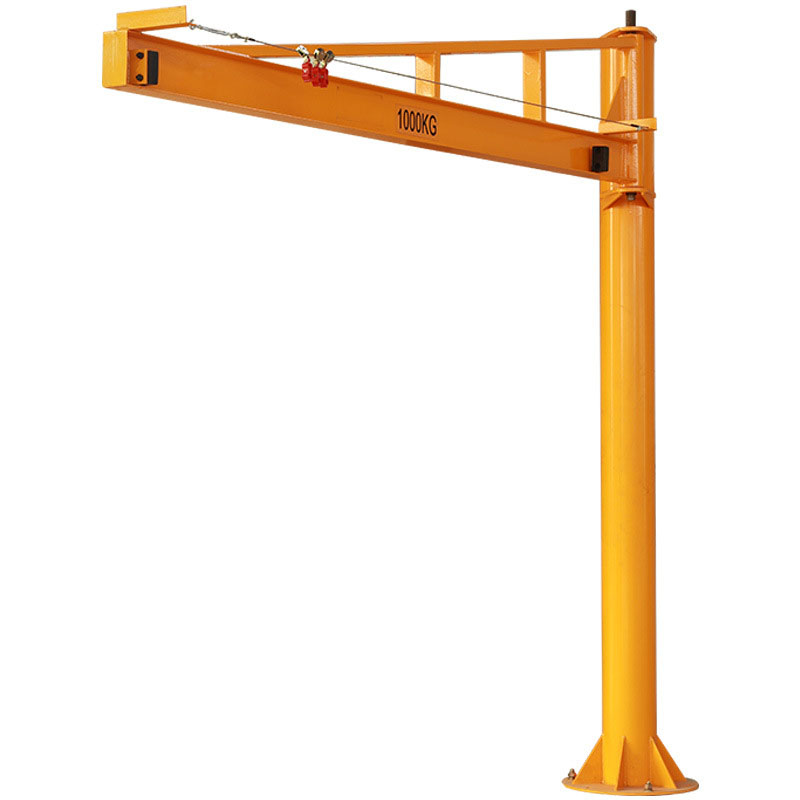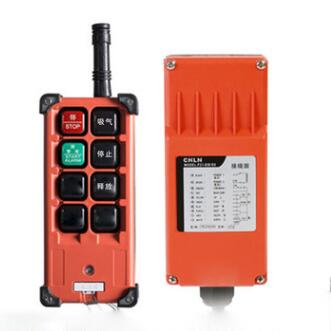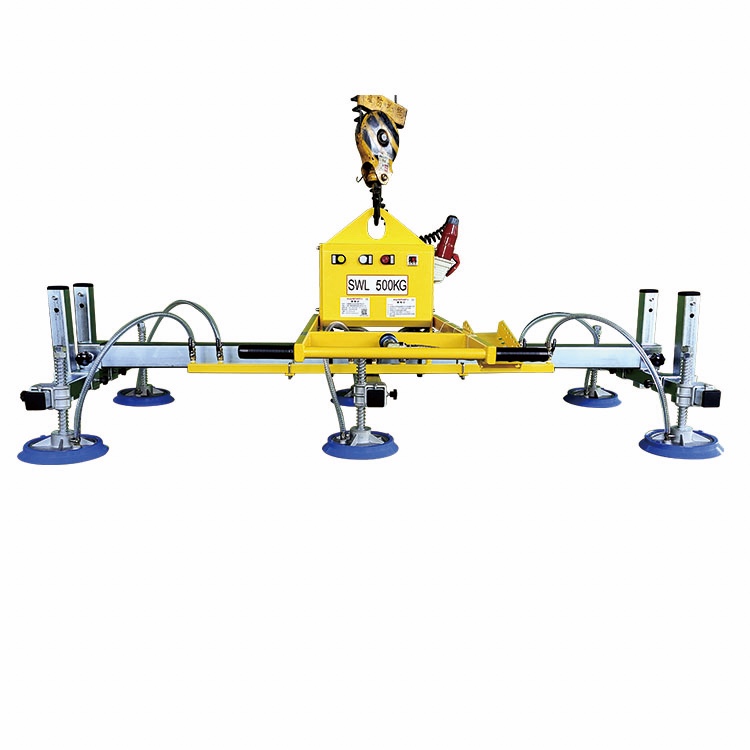 Jib Crane is made by five parts ,column ,cantilever crane ,hoist ,vacuum suction pads and remote control .For 500kg or below ,we apply with pneumatic type ,which apply with pure pneumatic system ,no need to connect electricity ,no charge ,pneumatic lifting and pneumatic adsorption .For 500KG or above, we apply the elect

Diverse Lifting Equipment for Meeting Your Needs

Column ,Cantilever crane can be optional ,and the hoist type can offer pneumatic or electric type or battery type .Sucker position can be adjusted to meet size changes of different plates .Customerized size and lifting solutions ,The pads quantity and size and vacuum pads position etc. Details according to your actual use .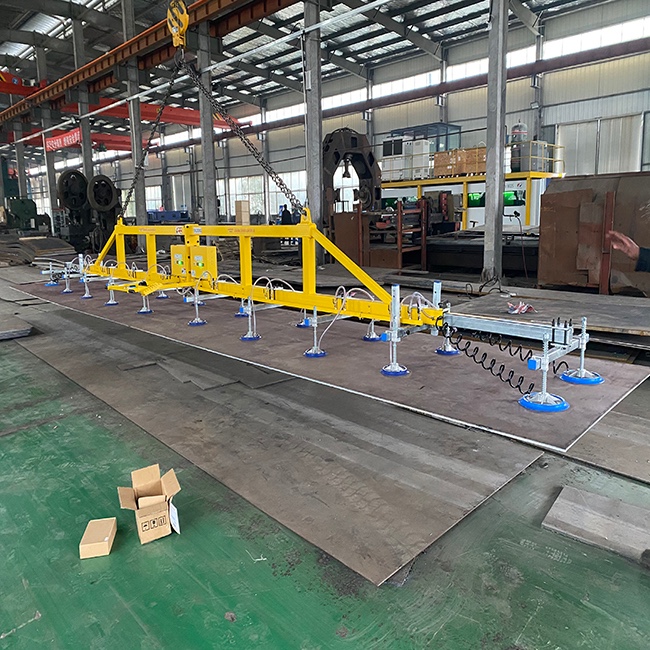 Superio Quality Components Details
German Becker large flow vacuum pump with extremely large flow and strong suction ,which is safe and can use for a long time.For the battery type, we choose Panosonic, normally one pc can use 1-2 days, and the other one can charge which this one use.The vacuum pads we adopt high strength wear resistant acrylonitrile-butadiene rubber which with longer quality guarante period for 18 monthes .And detachable suction cup rubber design,easy to replace environmental friendly.The suction device is made of cast aluminum with one time high pressure die casting molding by experienced workers ,which is light weight ,high strength.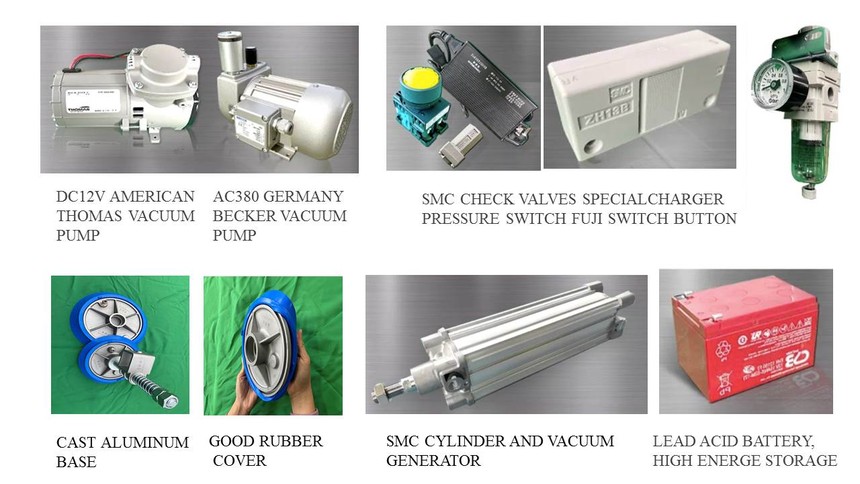 Special Designs for Ensure Safty
For Vacuum Pads design ,Normally we use pads with 2 sizes, one is Diameters 300mm, one is diameters 230mm,diameters 300mm can load 200kgs/pcs, and Diameters 230mm can load 100kgs, if the weight is 1000kgs, so we need at least 5 pcs of the Diamters of 300mm, normally will use 6pcs.For each device ,we will consider with some extra capacity to make sure the safety to use .

we equiped with check valve and large capacity accumulator ,when in the accidental power failure ,the workpiece can still remain in the sucker position for 5-30 minutes for your handling .Also equipped the vacuum leak alarm system ,which can ensure that the equipment works safely above the standard vacuum.

Special ball head design for our vacuum cups which can adsorb the material in uneven condition .And if the material with oil ,actually it is better for our rubber have better air tightness .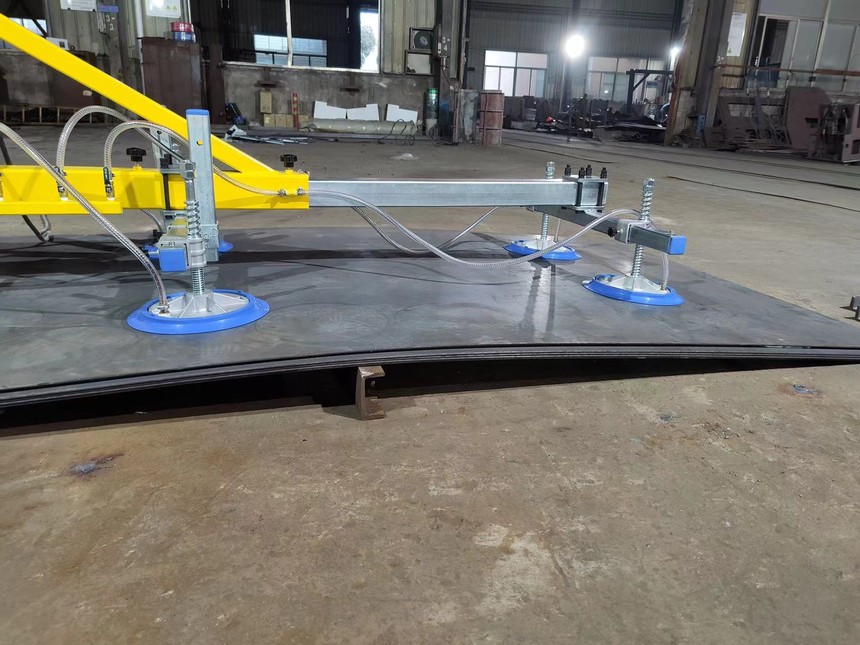 Application
It is widely applied in loading and unloading for sheet metal / glass / marble ect material .It is widely used for non-destructive handling of various plates ,including corrosion resistant plates, aluminum plates ,titanium alloy plates,copper plates ,composite panels etc, and also widely used for laser cutting machine ,plasma cutting machine ,water-jet cutting machine , numerical control press etc. Besides ,it is also available for folk .
Parameters and technical details of our vacuum lifting equipment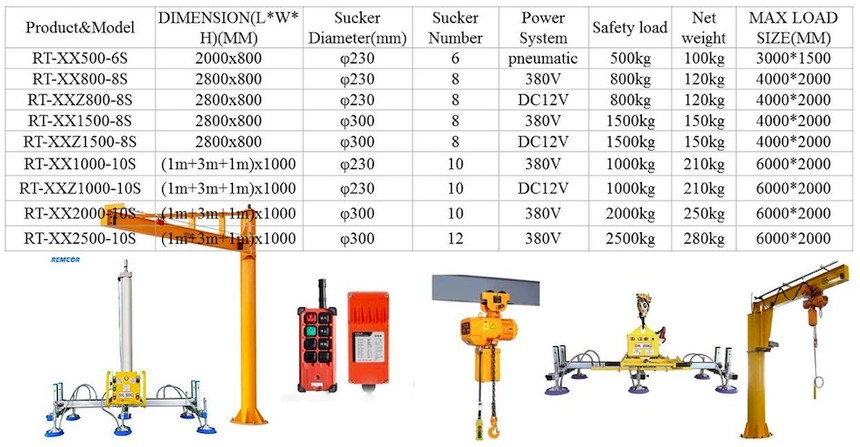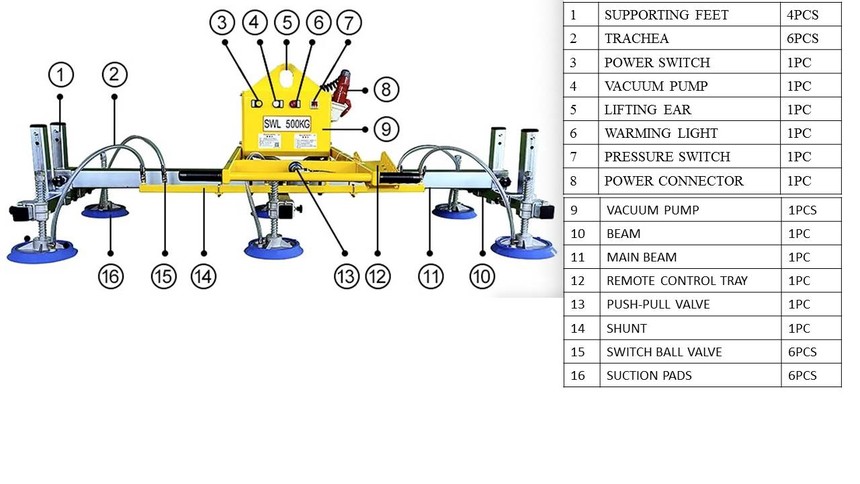 F&Q
Pls refer our page on the news < how to choose the vacuum lifter >