Remcor pipe laser cutting machine apply with the fully pneumatic control chuck clamping and heavy plate welding bed,Equiped with famous main parts.This equipment with the character of fast speed ,high precision or accuracy, environmental friendly , low power consumption, low table cost , and low maintenance cost .which is widely applied in fast cutting metal pipes of steel ,stainless steel , carbon steel, aluminum ,copper , galvanized steel, titanium alloy, gold, silver and other material. OEM ODM services are available.


Professional on Metal Tube Laser Cutting
Use heavy integrated welding bed, automatic focusing laser head and equipped with independent electric control cabinet. After cutting, the finished products can be directly dropped into the unloading trolley. The operation is simple and easy to learn and complete the cutting of the pipe with high efficiency and high precision
Pneumatic Chucks, Stable Clamping
Fully pneumatic control chucks with one-button clamping and automatic centering make it 3 times faster than the electric chuck, which save the waiting time for loading and unloading. The clamping strength of the chuck can be adjusted conveniently and quickly according to the thickness of the pipe . The clamping force is strong and stable to ensure the cutting precision and the heavy pipe clamping does not slip. Helical gear transmission of strong rigidity, low noise and high transmission efficiency.
Pneumatic-Supported Auxiliary Bracket
Unique structure design to prevent tube sagging deformation and fluctuation while processing. Stable to use and resistant to vibration. which will improve working precision and prolong the service life of chuch and transmission structure.
The working area is equipped with laser protective glass observation window, which is in line with the EU safety production standard to ensure the safety of equipment production and the operator. When the equipment is running, it can directly observe the working condition to monitor and solve problems in time.
Simple Operation, User-friendly System
WIFI Remote Control,Handle Operation Control,Intelligent Warning System,Auto-lubrication System.High-speed Cutting Database

The metal tube laser cutting machine is an expert of metal tube cutting of various shapes, including round tube, square tube, rectangular tube, oval tube, rounded rectangular tube, angle steel, channel steel and other tubes. There are two models of two chucks tube laser cutting machine. 6020/7025 each type is for cutting tube which diameter difference from 15mm to 245mm. The tube laser cutting machine, with stable structure, convenient maintenance, low operating cost, and complete service and support, is always a pop star in production list.
Laser Cutter Main Parts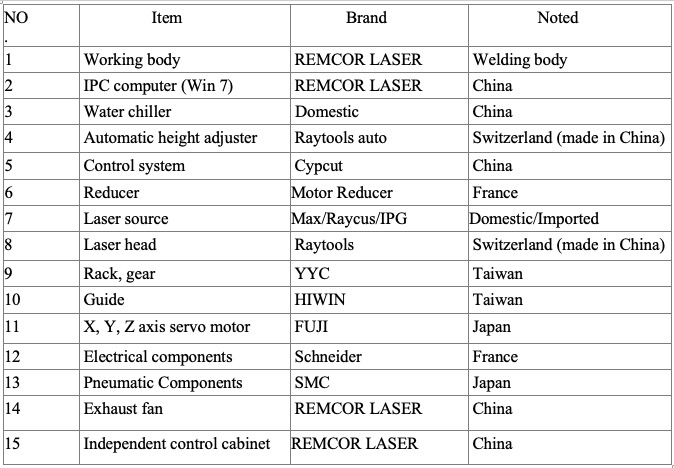 Remcor Laser Cutting Machines Configuration advantages
Top Brands laser source,high Electro-optic conversion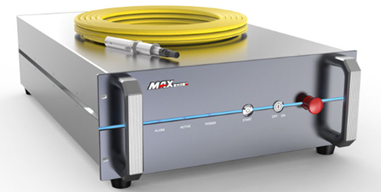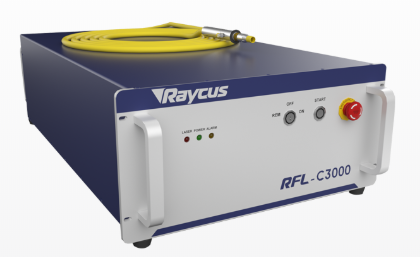 Bed:18 years, 5000 sets of machine tool manufacturing experience, the overall use of heavy machine tool welding structure to stress after annealing rough finishing, secondary aging treatment to eliminate stress, anti-deformation, more durable, after high temperature annealing and natural aging to eliminate welding stress, to ensure long-term use stability and no deformation, the fiber laser machine tool has excellent shock resistance, high rigidity and stability, effectively ensuring the high speed of high-speed cutting, high precision and high stability of the whole machine operation.
Intelligent dual-drive, High efficiency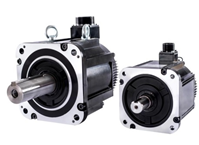 Servo motor: Adopt gantry imported brand dual servo motor drive system, synchronous dual drive, effectively ensure the high speed, high precision and high stability of the whole machine operation
Optical system, precision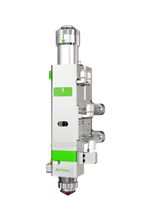 Laser cutting head: Using automatic focusing cutting head, high stability, good cutting quality, fast perforation and cutting. Automatic tracking can automatically and accurately adjust the focus according to the material thickness to ensure the best cutting effect of the whole board; short perforation time, good perforation quality, high-speed cutting, saving time.
Imported parts, Durable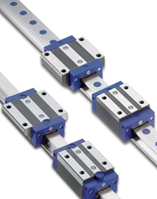 Transmission components: the core transmission components of the machine tool reducer, gear and rack set are imported brands, and the core components are selected from well-known brands to ensure that the long-term high-speed cutting accuracy of the equipment remains unchanged and durable.
Intelligent and convenient, one-key operation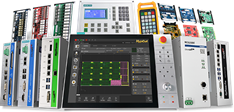 Controlling system: Simple visual controlling system, intuitive adjustment of laser power, gas type and pressure; intelligent edge search, automatic positioning;Multi-type file import support, automatic generation, intelligent typesetting, flexible process, image display, simple operation. Laser sheet metal processing special processing system, easy to install, simple operation , Excellent performance, process solution complete plan, achieve stable and high-precision cutting, set a powerful data process Library, and bring users a simple, convenient and efficient intelligent experience.
Wireless control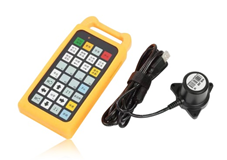 Remote control: The button setting is simple and clear, one-key wireless control: calibration, blowing, simulation, cutting, pause and other functions can be realized; magnetic design, as you put it, easy to work
360 ° anti-collision
Anti-Collision:Automatic anti-collision function, the cutting head and the board surface keep a safe distance at any time, anti-collision stop function, protect the cutting head safety and worry-free
OUR SAMPLES